Disciples of Christ Church in Port Angeles, Washington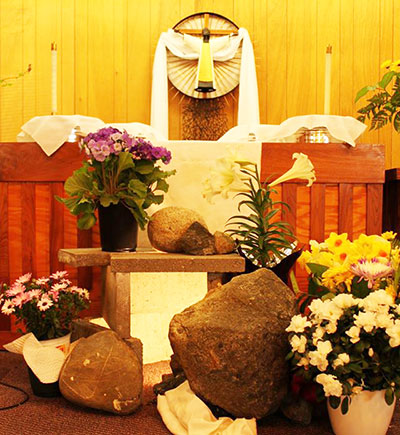 First Christian Church is a Disciples of Christ Church in Port Angeles, Washington. We are a strong community of faithful followers of Jesus Christ and a vital part of our Port Angeles Community. Since the mask mandate has ended the church decided at the March board meeting to allow people to make their own decision about wearing a mask. We will continue to observe sanitation requirements.
Please go to the About Us page to get a glimpse of what we're about as a local congregation, and who we are within the larger body of believers called the Disciples of Christ. To learn more about our pastor click on Our Pastor after clicking on the About Us page.
We welcome all who seek a deeper, more meaningful relationship with God through faith in Jesus Christ. Hospitality is a characteristic of not only our congregation, but of the wider circle of Disciples across our nation and Canada. We strive to build a community that does not discriminate on the basis of race, color, or national origin. In other words, all are welcome as we seek to create a diverse community that reflects the unbiased life and ministry of our Lord Jesus Christ.
Please come and visit us and see what we're all about!